.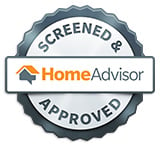 ISLAND HOME INSPECTIONS
Professional Home & Property Inspector
Kimo Franklin
PO Box 240752 Honolulu, Hawaii 96824-0752
Tel: (808) 395-7809 or (808) 291-9479
Email: bkfisle@hawaii.rr.com
Providing Quality, Comprehensive & Thorough Property Inspections in all areas on the Island of O'ahu
Quick Turnaround on Reports
We will submit to you a written punch list inspection summary report within 48 hours of the inspection with the full comprehensive inspection report to follow within 72 hours of the inspection. The action item punch list or inspection notes summary displays all items found during the inspection which may require some sort of action (e.g. repair, improvement, safety issue, major concern, further investigation or monitoring). This allows you to move forward immediately in addressing and items of concern such as bringing in vendors to submit bids to repair item or negotiating with seller to have item repaired.
Island Home Inspections reports may take a little longer to produce than certain other inspectors; however, it is well worth the wait. You will not find a more comprehensive and detailed narrative report than the reports we produce.
*Island Home Inspection is providing a new
Storm Water Runoff Inspection
service due to upcoming user fees or taxation that will be assessed against property owners in the near future depending on the amount of storm water being discharged from their lots during rain storms. Please see the Storm Water Runoff page for more information.
Island Home Inspections is rated A+ by the Better Business Bureau of Hawaii
Aloha Kimo,
I cannot thank you enough for the thorough report. As a first time home buyer, Iʻm pleased with the report and Iʻm glad I chose you to do my home inspection. Your professional opinions are right on and I would have no problem hiring you again in the future nor recommending you to others.
Mahalo,
Wendy Albert

Stated by the Foundation of Real Estate Appraisers (FREA) as being in the top 5% nationwide in comprehensiveness and quality of home inspection report writing
A Promise to You!

I'm Brooks Kimo Franklin and I operate a full-service home inspection company located in Honolulu, Hawaii. We provide property inspections all over the island of Oahu. RELIABILITY, TRUST & HONESTY ARE OUR PROMISE TO YOU!
We Stand Behind Our Promise with a Guarantee!
After 22 years of doing property inspections and having received valuable feedback from our clients - we are confident you will be pleased with our work also.

We guarantee that you will be 100% completely satisfied with the quality and thoroughness of the property inspection, inspection report and our communications and consultations with you.

After performing the property inspection following the American Society of Home Inspectors (ASHI) "Standards of Practice", if you are not satisfied with the value of the information we provide to you - we will gladly refund to you the inspection fee in full.

Please be sure to read the ASHI "Standards of Practice" which is submitted to all clients at or before the inspection. Please contact us for a copy.

Caveat Emptor!!!
"Let the Buyer Beware" is that old saying we have all heard before. Our job is to provide information of value to you. Information that could prevent you from experiencing a financially disastrous real estate transaction.
We will submit to you clear, concise, objective documentation and consultation that will give you peace of mind by eliminating the fear of unknowingly purchasing a home that has major damage or undetected problems. Hence, saving you the grief of loosing thousands of dollars and the stress of having to have contractors or repairmen tear into your brand new home while you watch helplessly.

Lastly, to remove any possibility of you having to file a claim against a seller which will cost you a hugh sum of money in attorneys fees.

Comprehensive & Easy to Read Reports

We are dedicated to providing the most objective, thorough, and comprehensive computer-generated home inspection reports available. All our reports include separate sections (e.g. structure, electrical, plumbing, etc.) that concentrate on a specific system or part of the home. This makes the home inspection report very easy to read and comprehend. Please contact us for a sample report.

Photo Album is Sent with Report
Each section of the home inspection report is divided into segments which include Descriptions, Observations and Limitations. This ensures that you will be able to easily interpret our observations and comments. The report contains many digital photographs of the property in general and of specific items observed during the home inspection.
Quick Turnaround

The final home inspection report may contain many pages of information. We normally e-mail the report directly to you within a 48-hour time period after the inspection is completed; however, a written punch list inspection report is generated on the same day of the inspection so you can get going immediately in addressing any items of concern.

*On-site Inspection Reports - Not Good!!!

Written Action Item Punch List Report will be Available Within 48 Hours Though with Full Comprehensive Report & Photo Album to Follow Shortly After!!!
*A written punch list is submitted to you within approx. 48 hours of the inspection so you can move forward immediately in addressing items of concern. A full comprehensive report and inspection photo album will be completed within a day after the punch list is submitted.
Be cautious of home inspectors who offer same day or on-site report writing. Through my 22 years of home inspection experience, I have found that the report writing process should not be rushed to this extent.

The notes taken during the inspection need to be carefully evaluated when it comes to significant issues. Careful evaluation during the report writing will result in much more value to you. The issue(s) can be more clearly, objectively and accurately stated.

Many times the meaning of significant observations may not be clear while the inspector is on site actually performing the inspection; however, they often become clear and make sense during the reviewing of notes when writing the report.

Consequently, an accurately concluded report which properly describes and informs you of the issue(s) is delivered instead of a vague, inaccurate and unclear report which may mislead or confuse you.

Not being properly informed about an issue and the cost to you for not knowing what course of action to take regarding the issue is to great a risk to take. That old saying, "haste makes waste" is sometimes true.
As noted above, we will submit a written punch list inspection report to you on the same day of the inspection so you can start to address any items of concern found during the inspection.
We realize that many real estate transactions are on a short time decision making deadline, so this inspection punch list will give you the information you need to start addressing items of concern on the same day the inspection is done. The full comprehensive inspection report will follow the punch list within approx. 48 hours.
Insured for Your Protection

We carry errors/omissions and general liability insurance for your protection. All of our reports conform to or surpass the ASHI Standards. The ASHI Standard of Practice and Code of Ethics can be obtained by simply contacting us.
Know Who You are Hiring

We recommend that you hire the home inspection company you are most comfortable and confident with; however, be sure you investigate the home inspection company and inspector before hiring. Home inspectors in the state of Hawaii are not regulated (no licensing required) at this time. Consequently, it is very important that you know whom you are hiring. Please contact us directly for a list of testimonials from some of our recent clients.

You Need to Receive Reliable Information

Be sure to know the inspectors background including experience, education, training, and affiliations or organizations he or she belongs to. You should also know the quality of work the inspector is going to perform and what type of report they will submit to you.
Don't Hire on Price or Inspection Fee Alone!

Please do not hire the home inspection company on pricing alone. Most inspectors prices are competitive; however, there is a range. It is advised that you not try to save $50 or $100 on the cost of the home inspection at the expense of hiring an inspector who's qualifications are suspect or whose inspecting and reporting format are of poor quality.
From AOL On-Line Yellow Pages - Rated for Excellent Service
Review Rating 5 out of 5... I needed a property inspection for my rental in Honolulu and must have left 10 messages to different companies on the list. Kimo Franklin from Island Home Inspections was the first person who returned my call within the day. Three other people returned my calls 2-4 days later. Mr. Franklin's report was well written, with clear descriptions and included pictures that showed concerned issues. Because his report was sent electronically, I was able to download and review it shortly after the inspection, instead of waiting for postal service from Honolulu to CA. I was so impressed with his professionalism, I recommended his service to my other associates in Honolulu. Aloha for the "Excellent Service"!

You may be making the biggest purchase of your lifetime. You deserve the best and most thorough property inspection and reporting available.
Conatct: Brooks Kimo Franklin PO Box 240752 Honolulu, Hawaii 96824-0752 Tel/Fax: (808) 291-9479 email: bkfisle@hawaii.rr.com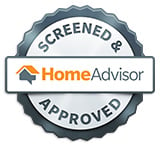 Copyright 2007 Brooks Kimo Franklin BKF Island Enterprises, Inc. - All Rights Reserved