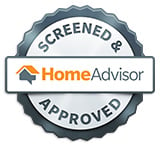 Eliminate the Stress, Hassle, Worry & Time Consuming Efforts Required If You Own Property or are a Real Estate Professional Who Manages Properties for Clients...
Let an Expert Relieve You of the On-Site Monitoring of Your Properties...

Your Home & Property Can Now Be Cared For By a Well Known & Trusted Professional With a Proven Track Record in Hawai'i's Real Estate Property & Home Inspection Industry.
From the Desk of Kimo Franklin:

I am happy to announce that Island Home Inspections is offering a new service starting in 2009. On-site monitoring of your real estate investments, estates, properties, homes and condominiums.
I am pleased to be able to offer to you this service through Island Home Inspections. A company that has been providing the most professional and comprehensive home inspections available for the last 12 years.
Eliminate Stress, Save $$$ and Free-up Your Time!
The time for you has come to get rid of all the time consuming responsibilities of on-site physical management of your properties. Eliminate all the stress and worry of overseeing & monitoring repairs, maintenance, construction and all other on-site duties.

Let a reliable & professional home inspector who has the experience, knowledge and local vendor connections needed do the job for you. That home inspector is me. I will personally ensure that your property always receives the best care and attention possible.
Do you live off island, have a vacant home, vacant lot, estate, corporate retreats, listed vacant homes up for sale, homes only periodically occupied or rental homes? If any of these properties are occupied, are the occupants just plain lacking the attention to detail necessary to ensure that your property is well cared for?

If any of the above are the case, than I would be honored to provide to you all that is required to ensure the proper upkeep and maintenance of your property.
What I Can Offer to You!
View me as kind of your own virtual assistant or house sitter if you will. I can take care of many of the on-site tasks required of your property.
Such as:
Periodic Inspections

Regular Visits & Monitoring of the Premises

Overseeing Hiring of Vendors & Repair People


Overseeing & Monitoring of Repair & Maintenance Work

Overseeing & Monitoring of Landscape & Pool Maintenance

Monitoring of Construction Work

Regular Email & Phone Consultations with You to Keep You Always Informed

Submittal of Digital Reports and Photographs of Problems, Repairs Needed and Work Being Done on Your Property
If you need something specific done or have any special requests, just ask! I am always flexible. If I am unable to do it myself, I will help you find someone who can do what you need done. No task is to small or to big.

Attention Real Estate Professionals!

Besides home owners, if you are a real estate agent, property manager, or rental agent, consider this:

Let me handle the on-site part of your work that consumes a lot of your time. This is my specialty and I can focus in on greater detail than possibly you are able due to all of your other management & sales responsibilities. This will free you up to do other things and allow you to get more done and be more productive with your clients day in and day out.

Your Property Will Be in Good Hands!

This service is available island wide on O'ahu.

I was born & raised on O'ahu. My family and I live in this community. Consequently, I will always be close to your home which will allow me to provide speedy access and quick attention to anything that needs to be done. I will provide to you "peace of mind" and the knowing that your home is always in good hands.

I am well known and have a reliable reputation & proven track record in the local real estate & home inspection industry. I always have and always will provide quick reliable service and great attention to detail in all my services to you.

Problems That Can Be Avoided!

Through the course of my career, I have seen many problems with homes that have not been properly maintained. Structural damage from termites and other causes, roof leaks, moisture issues, electrical safety issues, plumbing leaks, equipment not working properly, poor quality work by repair people, landscapers and pool/spa maintenance companies to name just a few.

Consequently, this resulted in many costly repairs and owner headaches when the time came when they needed to improve the property.

The reasons for the deferred maintenance or inefficient physical management of the homes are many and varied including:


owners living off island

property managers and real estate professionals just plain lacking the time to properly dedicate the attention to detail necessary to ensure proper & proactive monitoring, maintenance & repair in all areas of the property

faster rate of wear & tear from neglect due to renting of the home

faster rate of wear & tear due to environment (e.g. beach front homes)

issues arising due to lack of proactive responses by a trained individual who can spot problems in advance

I Will Be Your Eyes on the Property!

Relying only on vendors and repair people for opinions about the condition of the home and what needs repair is not wise. As your independent representative on the property, I will ensure that the vendors do not propose work that is not needed and create unnecessary expenses to you.

I also will ensure to you that the work is done properly and only as necessary. The result is money being saved by you. Also, greater efficiency in completing work that is needed to be done.

I will often be able to inform you in advance which repairs or maintenance items are absolutely necessary and urgent and which are not. Sometimes, I may even be able to tell you exactly what is needed to be done in advance before a vendor or repair person is even called.

Don't Wait!

Since I personally will be the one looking after your property, I will only be able to take on just a few properties to ensure that I offer the thorough and reliable service that you deserve. So call now and let me start relieving you of the stress, hassle, worry and time consuming tasks necessary in caring for your (or your clients) real estate investments.

All of my services are flexible. Just tell me what you need and I will honestly tell you what I can do for you! You can be selective and just assign me specific tasks or you can assign me a broader task of covering a preassigned set of responsibilities covering many areas. We can adjust my services to fit your specific and unique set of needs.

Be it just an hour or two a month or several hours or days a month, I am available. Be it for periodic visits at your request or regularly scheduled visits, I am available.

I am always flexible. I will provide to you what is needed to ensure your property receives the best care available. All this at a very reasonable fee that offers tremendous value to you.

Sincerely,



Kimo Franklin


Island Home Inspections
PO Box 240752
Honolulu, Hawaii 96824-0752
Tel/Fax: (808) 291-9479

PS: I will provide a

REDUCED RATE PROPERTY INSPECTION AND VERBAL CONSULTATION

to all new clients upon hiring Island Home Inspections for you on-site management & monitoring needs. This inspection and consultation will inform you right off the bat if there are any urgent items that need attention or things to be aware of that may require corrective action soon.



Copyright - All Rights Reserved Brooks Kimo Franklin


dba Island Home Inspections