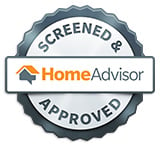 Multi-unit Apartment Buildings
Be sure to contact Island Home Inspections for all your multi-unit apartment building inspection needs. Multi-unit building including two & three story walk-up type buildings are one of our specialties.
Our unique system allows us to efficiently & comprehensively inspect all units in the building. We can go right down a row of apartments floor by floor or move around to different apartments based off apartment occupants availability to provide access.
Interior wall, floor & ceiling surfaces, doors, windows, plumbing, electrical, cooling, ventilation & appliances are all inspected.
All exterior common areas are inspected including lot drainage, lay of the land, parking areas and driveways, exterior surfaces of the building, walkways, steps, landings, roof top, plumbing, electrical & fire supression systems.
We use a specialized reporting format to report on all multi-unit apartment building findings. Action items are labeled with conventions such as Repair, Safety Issue, Major Concern, Improve, Investigate or Monitor to put the Action Item comments into proper perspective.
General comments and descriptions are also included along with many photographs detailing specific findings.
Copyright Island Home Inspections 2018 - All Rights Reserved