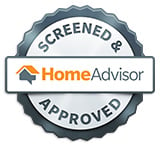 Infrared Thermal Photography & Scanning
Infrared (IR) thermal photography & moisture detection services are offered by Island Home Inspections. As an add-on service, investigative surveys are offered above & beyond just a visual inspection to get a more exhaustive analysis of moisture related issues, leaks & moisture intrusion problems.
IR scanning can be done to find hot spots & over-heating in electrical systems, appliances and other mechanical equipment. Also, air leaks in air conditioning ducts and uneven insulation installations.
IR scanning of the buildings surfaces can reveal information that otherwise is not detectable with the naked human eye alone.
Copyright (C) Island Home Inspections 2018 - All Rights Reserved