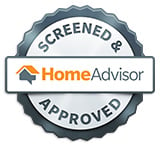 Talks & Presentations for Real Estate Companies and Groups
Is your firm in need of realtor education regarding the home inspection process.
Please contact my office to schedule a talk and power point presentation of what the home inspection process is and how it can benefit your agents and their clients.
Various topics will be covered such as:
Why Inspect?

What's the Scope of the Inspection

What are the Standards of Practice

Limitaions

Different Reporting Formats

Report Turn-Around Time

Should the Client be at the Inspection

The Difference Between What an Inspector Does & What a Contractor or Repair Person Does

Objectivity

Following up with the Inspector Post Inspection

How to Hire an Inspector

Are Inspectors in Hawaii Licensed/Regulated?
There is often a lack of knowledge of what exactly the home inspectors function is and what the inspector should be reporting. It is important for all agents to know how to accurately relay information about the inspection process to their clients.
I prioritize education to real estate agents in order to assist them in most efficiently and accurately relaying important information about the home inspection process to all their clients.
Copyright Island Home Inspections 2018 - All Rights Reserved