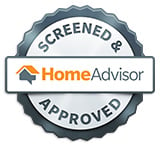 Island Home Inspections -- SERVICES
Tel: (808) 395-7809 or (808) 291-9479
Email: bkfisle@hawaii.rr.com
Buyers: We conduct inspections on single-family homes of all types, sizes and ages. We also perform townhouse condominium inspections, mid-rise & high-rise condominium apartment inspections, multi-unit apartment building inspections and commercial building inspections.
Having a thorough home inspection done will give you peace of mind in knowing that you have information available and knowledge gained that will help you make a wise decision on whether the property is right for you. Otherwise without your knowing, you may increase your risk for major problems and expenses after the purchase of the property is completed.

Properly done home inspections will inform you about the property in much greater detail than the seller's property disclosure statement. Also, the number of items found during a home inspection that you should be informed about is often exponentially greater in number than most property disclosures will ever list.
New Construction: New construction acceptance inspections are available for newly constructed homes and are best done just after all construction work is completed and just before the buyer of the home moves in.

There are often deficiencies found in new construction inspections that need correcting before a buyer occupies the property. It is not uncommon to find some items that are not installed correctly, items that need tweaking or adjustment, unfinished or incomplete work, and/or work details that have been overlooked.

There is no perfect property out there; however, in a newly constructed home the work should be darn near perfect. We look hard for any items which you need to know about and have the builder correct before final acceptance of the property.
Sellers: We perform inspections for sellers who wish to know the condition of their property before they market it. With the inspection report in hand, sellers can determine what they need or want to correct before marketing the property. This will help the seller obtain the best possible sales price for their home and help prevent any unexpected costly surprises that the buyer's inspector may find once the house is on the market.
Existing Home Owners: We provide periodic inspections for homeowners who wish to know the condition of their property. These type of homeowners are often very proactive and maintenance minded. They want to ensure that they know as much about their property as possible so they can budget for repairs and tend to minor repairs before they become significant costly problems. Also, to determine if there are any items on the property that may present a safety issue for the homes occupants.
Verbal Consultations: Verbal consultations are available for those who would like to walk through a property inspection in the same way the inspection would be done if a report were being completed. In this instance, we will verbally mention any deficiencies, potential problems or things you should be aware of and you (the client) will list them down. Cost for this type of inspection is about half of what an inspection report would normally run.
On-Site Property Management: On-site management and monitoring of your property includes periodic inspections, regular or scheduled visits & monitoring of the premises, overseeing hiring of vendors & repair people, overseeing and monitoring of repair & maintenance work, overseeing & monitoring of landscape & pool maintenance, monitoring of construction work, regular email & phone consultation with you to keep you always informed and submital of digital reports and photographs of problems, repairs needed & work being done on your property. See the "On-Site Property Manager" page on this web site for more information.

Educational Talks & Presentations: Educational presentations are offered to Realtor organizations, groups and companies to help inform real estate professionals regarding the property and home inspection process. Also, what the scope of the inspection consists of so that they can better serve their clients.
Island Home Inspections PO Box 240752 Honolulu, Hawaii 96824-0752 Tel/Fax: 808-291-9479
Copyright 2007 Brooks Kimo Franklin BKF Island Enterprises, Inc. - All Rights Reserved