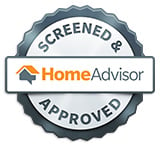 Island Home Inspections - REPORTS

Tel: (808) 395-7809 or (808) 291-9479
Email: bkfisle@hawaii.rr.com
Reporting includes thorough observations in the following areas:
Foundation/Structure

Roofing

Exterior

Electrical

Cooling

Insulation/ventilation

Plumbing

Interior

Appliances

Swimming Pool/Spa

Fireplace/Chimney
Our reports also contains sections for:
Photographs

Report Overview (a bulleted summary of the major highlights of the inspection)

ASHI Standards of Practice

Maintenance Tips
Please send us an email message and we will be happy to send you a copy of an actual property inspection report.
Completed reports can be e-mailed (pdf) or sent priority or express postal mail. The inspection report is submitted only to you as our valued client and also to your agent. We will not distribute the report to any other parties unless we have your written permission. Of course, you can submit the report to whomever you wish.
Island Home Inspections follows a strict code of ethics (see ASHI Standards of Practice and Code of Ethics). We only perform property inspections. This is our specialty. We do not do any repair or contracting work and are not affiliated or associated with any repair companies or contractors. Therefore, there is no conflict of interest.
We urge all our clients to be present for the inspection. It is beneficial for you to be there and learn as much about the property before you commit to purchasing it. If you do not have several hours available at the time of the inspection, maybe you are able to attend the tail end of the inspection. At the end of the inspection, we will spend as much time with you as you like to summarize, walk through the property and describe our findings, and also attempt to answer any questions you may have. This will give you a good indication of what to expect when the report is released.
The normal report turnaround time is approximately 48 hours. If you're not able to attend the inspection, we will still provide the same valuable service to you via phone consultation after the inspection or after you receive the inspection report if you wish. Even a second visit to the property can be arranged if desired.
Payments for services if made at the time of the inspection include a flat rate only (no tax). If invoice is attached to the report, 4.72% sales tax is added and payment is due upon receiving report. Please contact us directly for price quotes.
Island Home Inspections PO Box 240752 Honolulu, Hawaii 96824 Tel/Fax: (808) 291-9479



Copyright 2007 Brooks Kimo Franklin BKF Island Enterprises, Inc. - All Rights Reserved