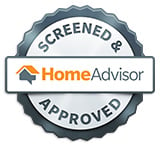 Professional Home Inspector - Kimo Franklin

Tel: (808) 395-7809 or (808) 291-9479
Email: bkfisle@hawaii.rr.com
Qualifications:
Kimo Franklin was the first full fledged certified member of the American Society of Home Inspectors (ASHI) on O'ahu and is now a past member of AHSI and a past member with the Construction Specifications Institute (CSI). He has left both of these organizations in good standing even though he is still practicing property inspections full time.

Due to his sound reputation over the last 21 years in performing home inspections and in his pursuit of other related community projects, his associatioin with these two organizations became non-essential. ASHI Standards of Pracitce are still rigorously followed though in all his home inspection work.

The American Society of Home Inspectors sets specific educational and experience requirements for all certified ASHI members. Mr. Franklin had met all these requirements when he was an active member and still remains updated and participates in continuing education in the property inspection and home construction field disciplines.

He has operated his own home inspection company since 1997 and has performed over 6000 property inspections.

He has also previously earned the Construction Documents Technologist (CDT) and the Certified Construction Products Representative (CCPR) designations from CSI. He is a past member of the Hawaii Building Industry Association (BIA).

His 30 years experience in the construction industry include the following:

22 years performing residential and condominium property inspections.

Independent representation of several manufacturers of quality construction materials. These materials included roofing/waterproofing, coatings, sealants, concrete, paving, flooring and wall panels.

Representation of consumer hardware, garden, home improvement & automotive products to the retail market


Estimated and coordinated commercial and residential LP-Gas installations on Oahu in conjunction with sales and marketing of LP-Gas.

5 years in residential home building working as a carpenter.
He has worked extensively with architects, engineers, general contractors, subcontractors and owners on project specifications. Also, with the installation of construction materials and products on both commercial and residential construction projects.
The Construction Documents Technologists (CDT) and Certified Construction Product Representative (CCPR) designations benefit design professionals, contractors and owners by showing that a person is qualified to provide technical advice and assist with the preparation of construction specifications and details.
Mr. Franklin is a fourth generation kama'aina born and raised on Oahu. He is a graduate of Kalani High School and earned a Bachelor of Science degree from the University of Hawaii at Manoa. He currently resides in Niu Valley with his wife (Marci Lynne) and has an adult son & daughter (Marcus Grant) and (Melissa Kealohi).

In his free time, he enjoys community work, fishing, hunting, weaving fish nets, paddle boarding, writing, following the agricultural commodities markets & speaking 'olelo Hawai'i (Hawaiian language).

He is assists many community groups in the Maunalua Bay area of O'ahu such as Malama Maunalua, Hawaii Kai Hui, Maunalua Fish Pond Heritage Center and others. These community groups are community based non-profit organizations that are involved in the environmental restoration of Maunalua Bay, east Honolulu's open spaces, historic & cultural locations and fish ponds.
He has lead and trained others in the communities invasive limu (algae) removal program for approx. 10 years in Maunalua Bay. He has been active in working with the farmers in the Maunalua area, the areas last ranch Koko Crater Stables and the Paiko Lagoon area to help ensure their continued existence in the area due to the tremendous benefits they provide in this now sub-urbanized area of Honolulu.
He is currently involved in the formulation of the Maunalua Watershed Hui which resulted after a four year process with the Hawaii Conservation Alliance Watershed Snapshot Program. The watershed hui plans to address water quality and water runoff issues in the Maunalua region of O'ahu.
Island Home Inspections PO Box 240752 Honolulu, Hawaii 96824-0752 Tel/Fax: (808) 291-9479



Copyright 2007 Brooks Kimo Franklin BKF Island Enterprises, Inc. - All Rights Reserved