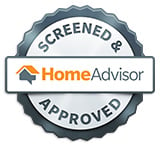 Island Home Inspections
PO Box 240752
Honolulu, Hawaii 96824-0752
Tel: (808) 395-7809 or (808) 291-9479
www.islandhomeinspections.com
Kimo Franklin - Inspector
Testimonials:
· "A comprehensive report and fast turn around time". Wilson Yip
· "We were very happy with your job and would recommend you if asked". Dan & Julie Cashman
· "Keep up the good work. For those clients who want the comfort of knowing that someone knowledgeable has reviewed the property, I think your service is the best". Leroy Uyehara
· "I was actually very impressed by the professionalism that he showed throughout the entire inspection. He went through everything and nothing passed him as he was checking the property. I would definitely recommend your services to anyone who's interested in buying a house". Chuck & Theresa Canady
· "Kimo did a wonderful job on our home inspection. I will refer him to all my family and friends". Dana Apana
· "Thank you for your patience while explaining each aspect of the home inspection. As "first time" home purchasers of a home which is not for sale by a developer we truly appreciate your understanding and thoroughness". Kathryn Menor
· Kimo provided a detailed, professional report that brought up items that we might not have noted until after moving in. This was a very helpful service that saved us money in repairs". Mr. & Mrs. Lucero
· "I have studied your report carefully and I can say that is very clear to me, the terms you used are not to technical for us as laymen". I. Liem
· "We were very satisfied with the service that we received from Island Home Inspections. The report was very thorough and the attention to details was very much appreciated. I would definitely recommend Island Home Inspections to other home buyers". Leora Henry
· "I am very pleased with the inspection report given by Kimo. I especially appreciate the photos that go along with the report. When you are in the midst of purchasing a home it is hard to remember all the details and being able to go back to the photos is comforting. Kimo suggested several things to watch and also things that should be fixed as soon as possible. The report is thorough and explained for the average person to comprehend. Thank you very much for your help and time on our home inspection". Deena Taguchi-McDaniel
· "We were well satisfied. Our inspector was professional, courteous, prompt and thorough. We would highly recommend him". Sr. Rita Kane, Maryknoll Sisters
· "Kimo was great! Not only did he access the condition of our property, but he also answered our questions thoroughly. I learned a lot about why & how conditions happen and preventative measures to look into to avoid damage, etc. Mahalo! Kimo" – Sr. Rosalinda Barrozo
· "Kimo, you were great! You were very professional and thorough with the entire inspection. I got your report/findings in a very timely manner and was able to plan ahead to get these things fixed soon after I moved in. Your report was also very easy to understand. Everything you did was very helpful, especially since I'm a first time home buyer". Mahalo! Caryn Yu
· Thanks for everything! Tony Perry
· Great job! Dave A.
· Excellent service. Very thorough, easy to read and interpret report. Colleen Blacktin
My husband and I recently contracted Kimo to inspect our new home and we're very pleased with his work. He is very knowledgable in his field and easy to talk to. Kimo's full report was thorough and detailed, but most importantly completed fast! My husband and I highly recommend him! Ashley B.

I was very impressed with Kimo's inspection. He was thorough, detailed and professional. I highly recommend him. Keo S.




Kimo was prompt, kind, professional, smart, and very

knowlegable. I would highly recommend him for your next home inspection.

Jovanna F.




I enjoy working with Kimo because both his "Action Item"

report and full report are thorough, well explained, organized and easy

to read. He's knowledgeable, experienced and great with clients.

Thanks Kimo!

Emily G.

Island Home Inspections PO Box 240752 Honolulu Hawaii 96824-0752 Tel: (808) 395-7809