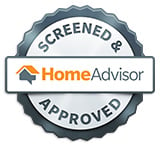 Island Home Inspections
PO Box 240752
Honolulu, Hawaii 96824-0752
Tel: (808) 395-7809 or (808) 291-9479
Email: bkfisle@hawaii.rr.com
Why Inspect?
Within the last 20 to 25 years, individual buyers, sellers and home owners have used home inspectors to carefully evaluate the condition of residential buildings and properties. Home inspections are no longer just a service performed for the institutions such as insurance companies, banks and mortgage companies.
First of all, truthful disclosure by a seller to a buyer of conditions pertaining to a property has come to the forefront of all real estate transactions. Disclosure reduces the risk of litigation that may surface if problems unforeseen by the buyer arise with the property after closing. However, even with disclosure, buyers still need to be aware of the possibility of hidden problems or deficiencies that the seller may simply just not be aware of.
Secondly, proactive sellers hire home inspectors to evaluate the condition of their property before listing it. A thorough home inspection report along with the sellers disclosure statement may prevent unexpected repairs or problems with the transaction after listing the property.
Lastly, many home owners just want to simply know the condition of their property to ensure it is safe to occupy and to correct any items that they otherwise may not have been able to discover. This is applicable regardless of whether they live in the home themselves or if it is an investment property being rented.
Your risk of loosing a ton of money is to great a threat in order to forego a competent property inspection. The cost of purchasing a home is no longer just a few thousand dollars. Hundreds of thousands of dollars are spent on single family homes and condominiums with prices extending into millions of dollars in many areas.
The few hundred dollars that comes out of your pocket to hire a home inspector or the time you invest into learning how to conduct a proper home inspection is negligible as compared to the dollars you could be out of if you simply just don't know all that you should be aware of when buying, selling or owning any property.
All parties to a real estate transaction benefit greatly when they are informed about the physical condition of the property.
As a buyer, you sleep well at night by knowing that their pocket book will not be drained by:
unexpected repairs to make the home habitable once you move in
paying to much for the home
depending on the honesty of someone you don't know
As a seller, you can confidently market their property knowing:
you have disclosed all conditions of the property
that the chance of litigation occurring on the buyers behalf is substantially reduced
you have fixed necessary items in advance of marketing your home

you have obtained the best possible price
you have reduced the risk of unexpected repairs or problems occurring during the transaction which will cost you dearly
the value of your property won't be unexpectedly reduced
you will have less risk of nearly closed transactions getting canceled
As a homeowner who is not buying or selling, you can rest assured:
your home is safe to occupy
you are not renting a property that is unsafe for its occupants
that the risk of any hidden problems potentially damaging the home is reduced
you are controlling repair, improvement and maintenance costs
you are performing repairs, improvements, maintenance and upgrades/updates on schedule
In summary, with a properly done home inspection and a thorough investigation of any potential red flags found during the inspection, you will most assuredly be able to realize the joy, comfort and well being of knowing you are making a wise decision.

Giving you information you need and reducing the risks that comes with home ownership or with any real estate transaction is what home inspecting is all about.
Island Home Inspections PO Box 240752 Honolulu, Hawaii 96824-0752
Tel/Fax: (808) 291-9479 email: bkfisle@hawaii.rr.com
Copyright 2006 Brooks Kimo Franklin BKF Island Enterprises, Inc. - All Rights Reserved